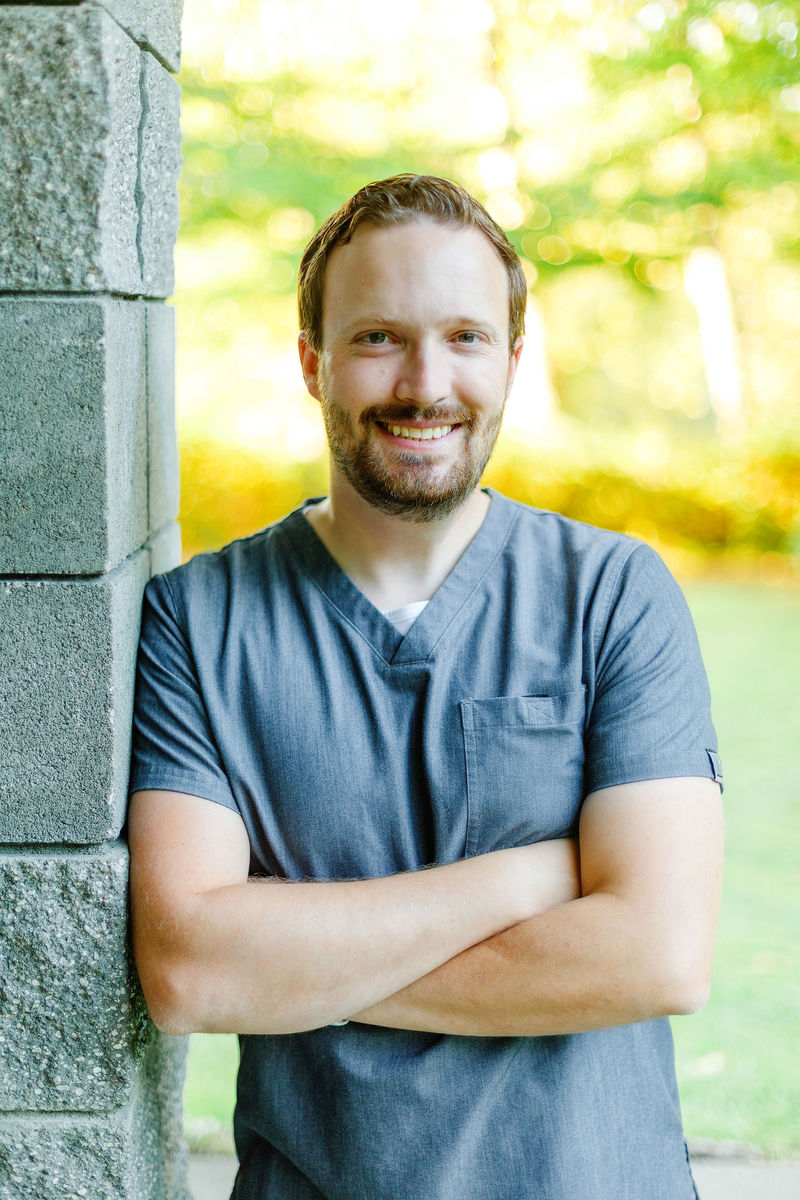 Dr. Brenden Scott
Dr. Brenden Scott grew up in the Yakima Valley of south central Washington. During college, Dr. Scott spent two years living in Thailand as a volunteer missionary. Dr. Scott attended Brigham Young University and graduated cum laude with a bachelor's degree in accounting. He was then commissioned as an officer in the United States Navy and attended dental school at Oregon Health and Science University. Dr. Scott graduated magna cum laude from OHSU with an award for student leadership.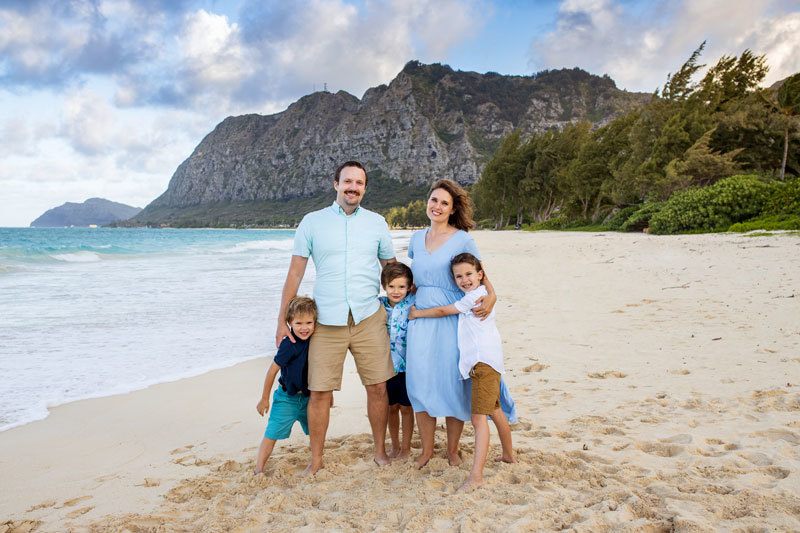 After graduation, Dr. Scott entered active duty for the Navy and spent five years as a naval dental officer in South Carolina and Hawaii. Dr. Scott's Navy dental education includes oral surgery, removing all types of third molars, endodontics, oral diagnosis and digital same-day dentistry. Dr. Scott appreciates all that technology can offer dentistry and enjoys being creative with some of the restorations he has made for patients. He has also recently taken a month-long course to hone his skills in planning for and placing dental implants with the prestigious Implant Pathway group.
Dr. Scott would often go fishing with his dad in the rivers and lakes of Washington while growing up. In his free time, Dr. Scott has recently revived the hobby and now enjoys taking his own three little boys fishing. He is excited to get to know the lakes and rivers of southern Oregon. Pictured above is Dr. Brenden Scott and his family during their time in Hawaii.


Meet Our Team
Our team is committed to providing friendly and professional care for our patients and to make you feel like family. Call our office today at 541-471-1990 to schedule an appointment with our dentist, Dr. Brenden Scott, and learn more about dental care in Grants Pass, Oregon!
Robin – Registered Dental Hygienist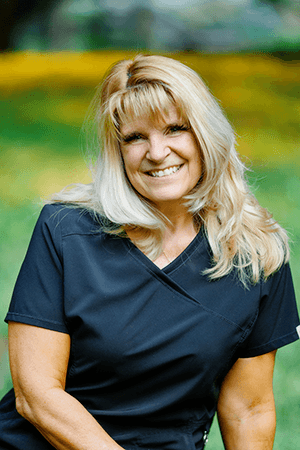 I have had an amazing dental hygiene career since 1986. I have two adult children and two grandchildren, with one on the way! My passion is travel and anything and everything Disney!
Renee – Registered Dental Hygienist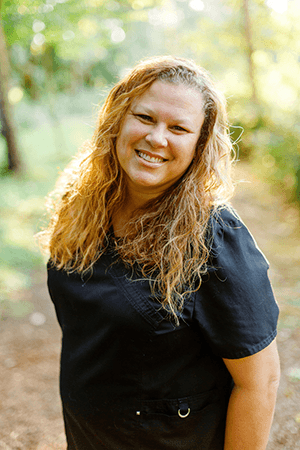 I moved to Southern Oregon in 2020 as an ex-Air Force wife and mother of three. I have been in dentistry since 1994 and am passionate about providing patients with thorough and comfortable care. Outside of work, I enjoy spending time with my family, attending Edgewater and relaxing at home. I am dedicated to helping guide patients back to enjoying good health and maintaining a higher quality of life. It is my great privilege to serve you!
Debby – Office Manager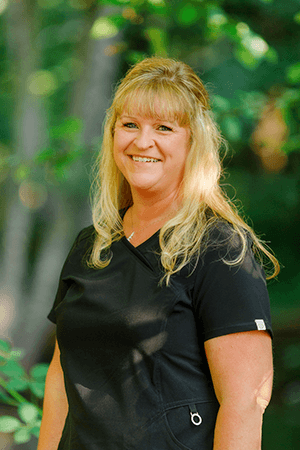 I started in dentistry in 1995 and have worked as an office manager for Anderson Dental, now Dr. Brenden Scott's office, since 2012. I have true Oregon roots and was born and raised in Southern Oregon. Outside of work, my husband and I get to enjoy time with our two grown kids and daughter-in-law. We love camping and boating and are absolutely enjoying a whole new world of being grandparents.
Brittany – Receptionist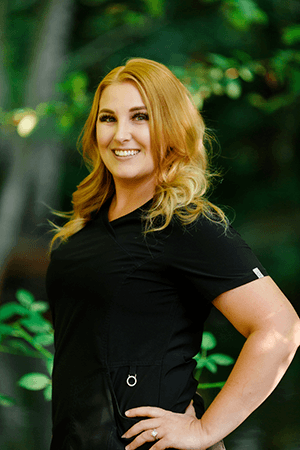 I moved with my family from the Bay Area in California in 2014 and was captured by the simplicity and beauty of Southern Oregon. I started working as a receptionist in 2017 and started here in 2021, as I wanted to explore the dental field. I am grateful to work with a group of caring people that make you feel like family. I am a wife and a mom to one wild toddler, and I like to explore nature with my family.
Hunter – Expanded Functions Dental Assistant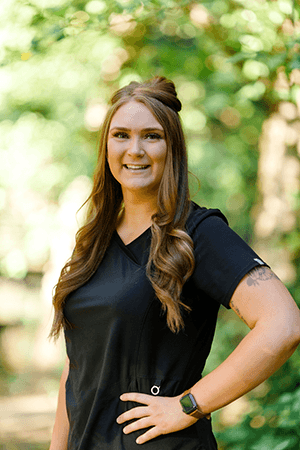 I am a Pacific Northwest local and enjoy spending most of my time outdoors, either hiking, shooting archery or spending time with my two French Bulldogs. I got into dentistry to help ease patients' anxiety and build lifelong relationships. Currently, I am continuing my education in dental restorative functions and am excited to begin sharing my new skills!
Sarah – Expanded Functions Dental Assistant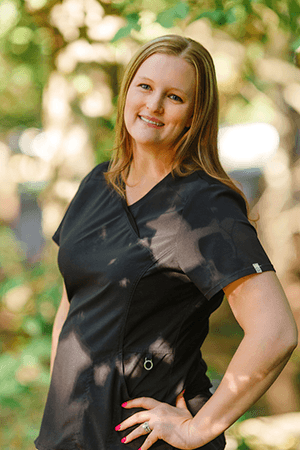 I was born in the Rogue Valley and have lived here my whole life. I have been in the dental field since 2005 and have worked in both endodontics and general dentistry, both chairside and in front office positions. I enjoy spending time with my husband, daughter and two dogs. I have a love for everything outdoors, and most of my time away from work is spent camping and playing in our side-by-side in the woods or at the dunes.